teel, weaving, food processing, car, electrical and Electronics Industries are among the key industries in the country. The pharmaceuticals, paper, sugar, packaging, and textile segments have been identified as key growth areas of the industrial sector by the Industrial Development & Renovation Organization of Iran.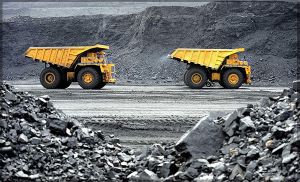 ran presents itself as a great opportunity with offering of about 18 E&P blocks and 50 oil and gas projects worth US$ 185 billion by 2020 under the new 'Iranian Petroleum Contract' (IPC)
The Iranian healthcare industry was estimated to be worth USD 33,401 million in 2015, with a massive growth potential expected in the future. the healthcare spending in Iran is 6.7% of the GDP.
The years of sanctions have meant that Iran's infrastructure has been degraded,  major infrastructure investment program in Iran is expected in the coming years, which will provide an opportunity for International businesses to provide the necessary skills and resources for the development of Iranian infrastructure.
Agricultural is one of the most important sectors of the Iranian economy, accounting about 11%of GDP, 23%of the employed population and 15%of the foreign exchange revenues. The country is also increasingly importing food technology, including processing and packaging equipment.
One of the most important sectors that plays a big role in Business planing of Trade in every other field. Iran has overcome many issues to interact with the international community. you can learn more about this here