علیرضا
Management
Is an entrepreneur and possesses over 10 years of experience in managing several companies, Alireza has managed large projects in construction, manufacturing , hotel and tourism, as well as oil & gas sectors.
Moreover, He has done several trading projects between Iran and different countries in Europe, Asia and Africa.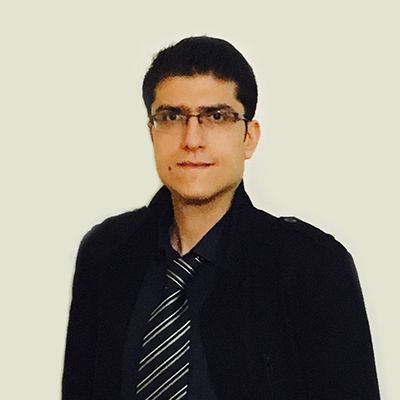 مهدی
Management
Mahdi's professional background includes business management, business development, market entry consulting, management consulting and entrepreneurship. Moreover, he is an innovator and inventor who has 2 registered patents.
With an in-depth understanding and good appreciation of business development, local cultures and customs, he has helped businesses establish, develop and flourish in Iran.
Mahdi has organized several B2B meetings in Iran and successfully helped companies with their business development.
عباس رضایی ملک
Senior Consultant M.B.A
Abbas is a university lecturer with 37 years progressive work experiences in: Human Resource Management,., Organizing and determining organizational structures, Supervising various projects in different fields
منوچهر نیکنام
Senior Consultant Ph.D. in Strategic Management
Manoochehr has +30 years of experience in consulting and training. As the dean of Ghazal university, he has a profound knowledge of the Iranian market and government
مهسا دزوارئی
Costumer relations & Marketing
Mahsa has studied hotel management She is double cultural with Norwegian background. She has several experiences in helping business delegations in Iran She is strong in communication and has a wide communication circle
مهیا جهانبخش
Office Manager
Bsc in Business
Mahya has a lot of experience in Iran financial and banking system. She plans and organize our internal affairs
مسعود بالازاده
Senior Consultant Msc in economics
Masoud has more than 20 years Of experience in managing in different projects in energy, food, mining and construction sectors
حمید جمشیدنیا
Consultant
Msc in Planning and analysis of economic systems
With his 7 years experience in Statistical Center of Iran, Hamid has a great knowledge in Iran economy and market.